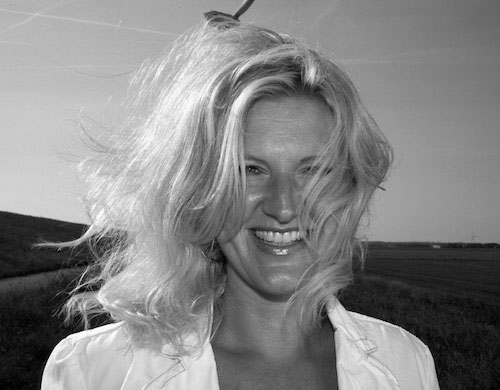 Fris en krachtig waren de kernwoorden die de basis hebben gelegd voor mijn bedrijf. Als manager en eigenaar van mijn bedrijf ben ik in al die valkuilen gestapt die jullie ook ervaren. En ik ben er weer uitgeklommen.
Denken is goed, doen zou het logisch gevolg kunnen zijn, maar is in organisaties niet altijd even makkelijk. Zoveel mensen zoveel wensen en hoe laat je die diversiteit samenkomen tot het doel: een succesvolle organisatie, hoe groot of hoe klein ook. Daar ligt mijn kracht.
Ik werk graag met jou om van gedoe gedaan te maken en je strategie succesvol uit te rollen in het hele bedrijf.
Nederlanders houden ook van collectief en samen. Maar collectiviteit maakt ook lui en samenwerken is vandaag de dag een stuk complexer geworden. Of je wilt of niet deze tijd draait meer om de individu. Haal het uiterste uit jezelf en uit de individuele krachten in jouw team.
Ik kan laten zien dat de verschillen juist werken als jouw verwachting en doel maar helder genoeg is. Daarna gaan we het samen laten leven in je organisatie met een fris en krachtig actieplan dat helemaal van nu is.
Mijn aanpak is krachtig, duidelijk en zorgt voor beweging. De mensen zijn belangrijk kapitaal maar het draait in de context van werk ook gewoon om de organisatiedoelstellingen. Geld verdienen is geen vies woord en succesvolle bedrijven huisvesten vaak tevreden en trotse medewerkers. De klant van nu kent de feiten en cijfers maar is op zoek naar toegevoegde waarde. Daar hoort dus in een organisatie een andere manier van werken, denken en leiden bij.
Bij de weg naar succes hoort een duidelijk beleid, afspraken over wat alle partijen kunnen inbrengen. Die afspraken kunnen flexibel zijn, laten ruimte voor dialoog, ontwikkelen mee met de persoon of de organisatie, maar ze zijn er wel. En ieder weet wat haar of zijn aandeel is in die afspraak. De sleutel tot dat succes: leiderschap!
Het is mijn missie om de leiders van organisaties een frisse en krachtige aanpak te bieden om hun strategisch plan en ambitie succesvol uit te rollen en waar ze zelf ook nog wat van leren.
Na mijn studie rechten, gevolgd door een opleiding personeelswetenschappen heb ik mijn bedrijfskundige aanpak kracht bijgezet door middel van een MBA opleiding. Mijn eindscriptie vormt de basis van een publicatie over een krachtig ontwikkel instrument voor persoonlijk leiderschap. Mijn trainings- en coachingsmethodiek is mede hierop gebaseerd en ik heb inmiddels al veel professionals geholpen hun persoonlijke impact te vergroten. De methodiek heeft inmiddels ook haar kracht bewezen in commerciële trainingen en ontwikkeltrajecten.
De rode draad in mijn carrière is het leiden van veranderingen in cultuur en structuur bij uiteenlopende (internationale) bedrijven in de zakelijke en financiële dienstverlening, FMCG/luxury goods en automotive, technische en productie bedrijven. Met name de groep leidinggevenden, op elk niveau, heeft mijn focus.
Neem ook zeker een kijkje op mijn linkedin-profiel voor meer achtergrondinformatie. Via de social media knoppen op de home page kom je eenvoudig op de gewenste plek.
At the beginning of October 2015 I proudly started my own company and I look forward to contributing, as Windkracht-11's business partner, to its diverse programs. Using the motto 'Passion is strategy' I help directors, owners and managers of diverse organisation to (re)find the enjoyment of running a business.
I know that a company's growth, rapid changes and increasing complexity can cause the enjoyment to be taken over by 'hassle'. I look forward to contributing by using Windkracht-11's refreshing programs to change the 'hassle' into a job well done.
When starting a business, you start with a passion! You'll look for employees that will help your company with the same passion. But sometimes you may wonder whether your employees will ever share the same passion. After all it's not their business. Or maybe is it possible for employees to contribute enthusiastically and constructively to your business, by tapping into their own passion?
Connecting people with and within the organisation, the aim being a higher return both professionally and personally!
In a way my background resembles something of the film The Curious Case of Benjamin Button. My original educational training is in sales and marketing, yet in my professional life many more worlds opened up (both literally and metaphorically speaking). At that stage I followed and successfully completed further education in change management and business administration. My work experience is with international organisations in business services, production and wholesale.
Though I'm more of a generalist, I do have specialist work experience in Human Resources and International Business Advice. I seek to approach business questions from a wide range of business knowledge. In doing this I like to think outside the box.
Would you like to know more about my colourful approach and vision? I'd love to tell you more about it.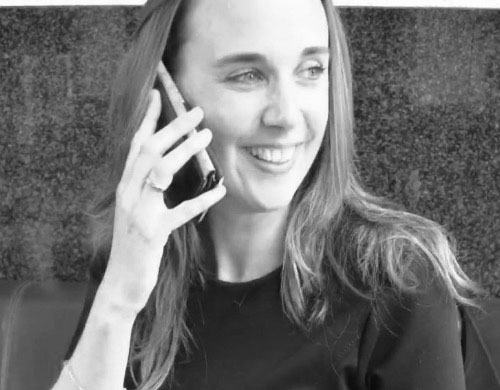 On 1st February 2016 I started my own company, Virtual Focus. I have a wide range of knowledge as a result of working in administration, IT and as a secretary for 20 years. I will use this knowledge to support busy entrepreneurs that don't have the time or expertise to deal with certain tasks. They will have to get their own coffee though!
Windkracht-11 is a company that focuses on what they are good at. I help them enthusiastically to set up the training sessions. They won't have to worry about the details, I'll look after these. This way they can focus their attention on the customer. I look forward to working with them!
Do what you are good at, what makes you happy and what energises you. Leave the other things to an expert. There are only 24 hours in a day, in which you also need to take time to enjoy the good things in life. It's a waste of time to focus on things that drain you. Productivity is not doing loads of things; it's doing the right things.
Discuss needs and requirements with customers. Run the office and see how things can be computerised or made easier using apps, software or creating a structure. Entrepreneurs need to be able to focus on their core business. The rest is secondary, but it still needs to be done.
Support entrepreneurs, my focus is on coaching. Connect people in my network that are in need of each other's expertise.
In my role as an executive secretary I have supported several directors and managers. I'm not from an entrepreneurial background and I never before had the intention of setting up my own business. But last year I had the choice between remaining in employment or take a leap and set up on my own. The switch was easily made and now I enjoy the freedom of having my own business.
Are you curious to find out more about my support work? Visit LinkedIn, or Facebook my website Virtualfocus.